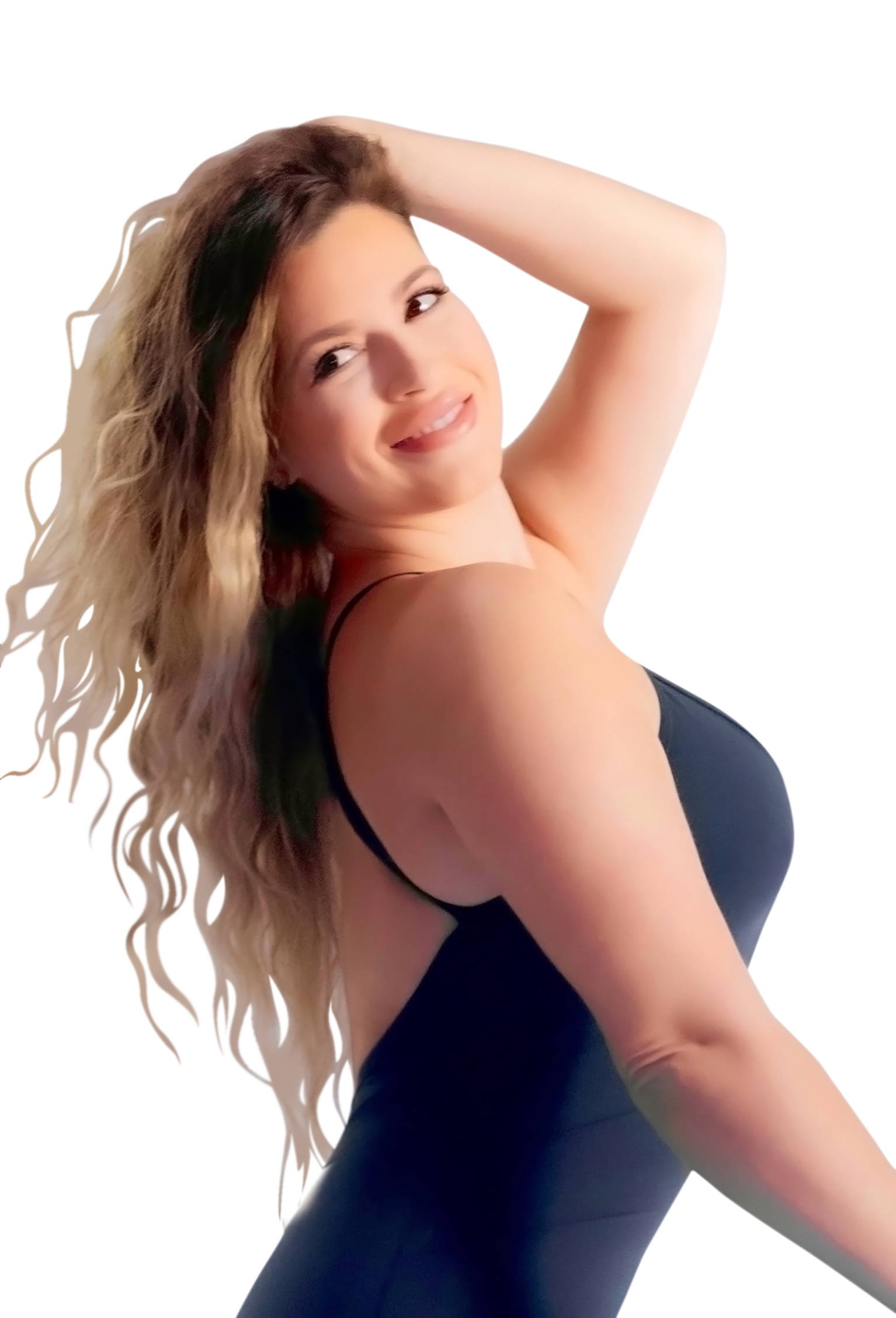 TV Booker and Media Expert by day, and slaying FORM50 by night

Who's in heavy rotation on your playlist?

Drake, Maluma, Bad Bunny, Nas, Future, Dipset, SELENA, and Ariana Grande

Who's your spirit animal?

RISING PHOENIX (bc no matter how many times we burn.. we RISE AGAIN from the ashes)
courtesy of Glennon Doyle's 'Untamed': A GODDAMN CHEETAH
I believe in the power of transformation - not just in the physical body - but in our emotional, mental, and energetic body. When we make the choice to invest in our health, we are giving ourselves permission and saying yes to be our BEST self. Our truth and purpose is found in our transformation. FORM50 gives us the foundation to start and it's an honor to guide others through that journey. Let's get LIIT.

What's your go-to place in the 'hood to hang out?

Merrick Park- sipping lychee martinis at Sawa and shopping

Hi there,

Two years ago, I made a bold move to follow my passion. I quit my comfortable 9-5 job, and risked it all to start a business I believed in: FORM50 Fitness. At times it was scary and I wondered if I made the wrong decision. But I listened to my heart and it all it started to take shape. Every little uncertainty was so worth it because what I created was bigger and better than I thought was possible.
When I dreamed up FORM50, I imagined something beyond a crazy good workout. I wanted to build a family of friends to support each other through an insanely challenging, sweaty, hard AF 50 minutes. So that's exactly what we did, together.
LIIT functional fitness is the core of our methodology, but it's the vibe that brings it all to life. Our energy is as electric as our neon pink-lit doors. The good vibes we spark together make us stronger for life outside the studio. That's what it's all about. The FORM50 Fam is real, it's strong and it's for every body, including you. I'm living proof that taking risks and believing in yourself can change your life. Anything's possible.
xx
Monica Marder
Founder/CEO