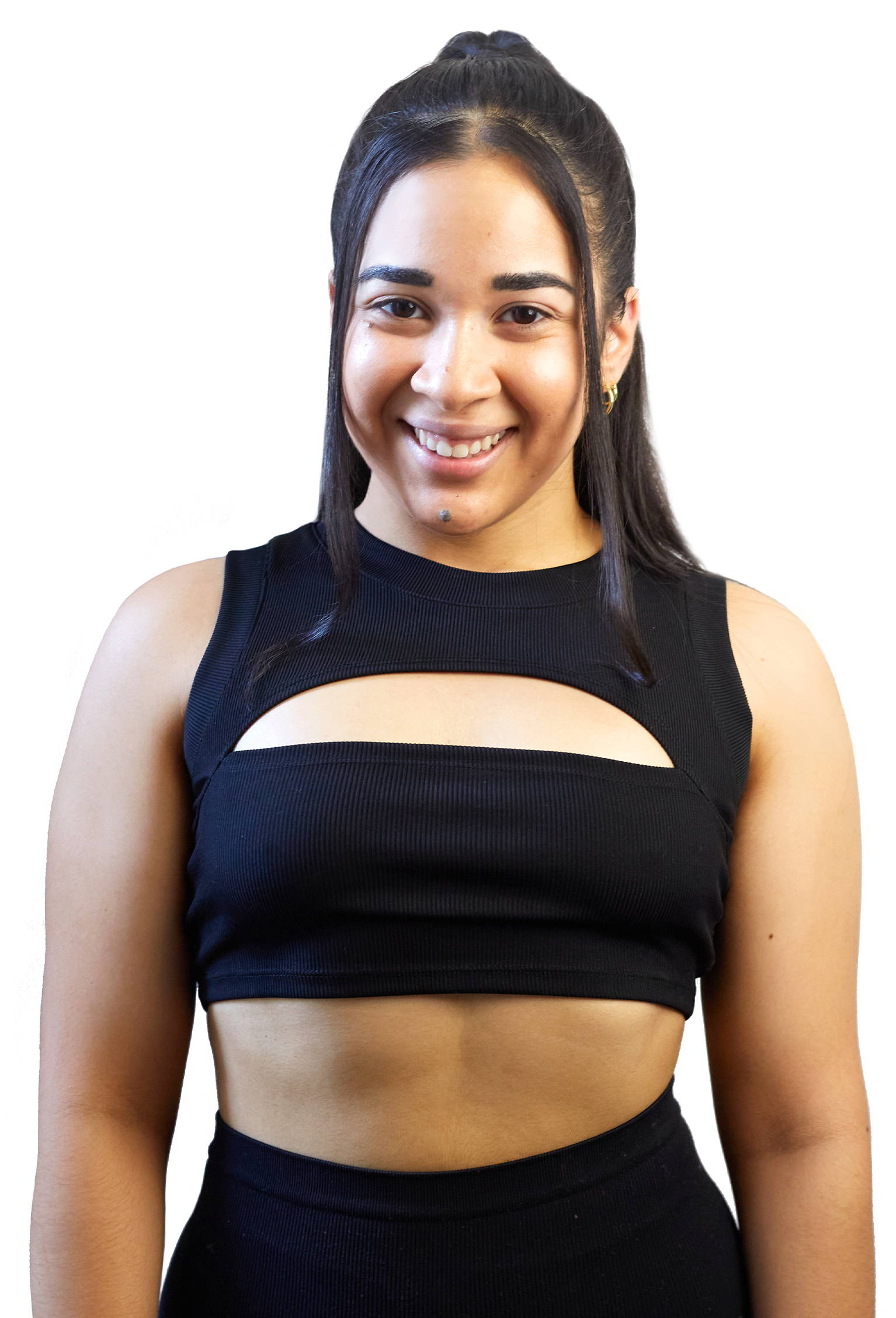 Born and raised in 305 - moved to NYC to follow my fashion design dreams at FIT, and never left.
Have a 9-5 job in the fashion industry for a company that produces clothes at a mass production level worldwide. I work on the fit and patterns of clothes before they are made for customers. It's like an engineer for clothes! On weekends you can find me at my second home Form50.
Who's in heavy rotation on your playlist?

Kanye West, Pitbull, Bad Bunny, J balvin
Early 2000's hip-hop - Ja Rule, Ashanti, 112, Pretty Ricky
Who's your spirit animal?

My black and white pom Oreo! Check out his insta @imlittleoreo
Working out became part of my DNA especially living here in NYC. I tried it all. The hip newest studios and
all the group classes. But not until I took my first class at FORM50 did I realize what I was missing!
Form50 classes were so good made me feel like a badass and I was instantly hooked.
FORM50 has changed not only my body, but my mind and confidence.
It's my happy place and I want to bring this same feeling to every client that walks in!
What's your go-to place in the 'hood to hang out?

La Gata Galosa at the córner on Broadway has the best café con leche and pan de bono.
Trestle for the froze` and High Water for cocktails.
But come over to Sunnyside, right next to Astoria, and try the Lowery Bar!
What's your favorite healthy snack?

Skinny Popcorn
Yasso Frozen Yogurt Mint ice cream
Premier Protein Shake all flavors