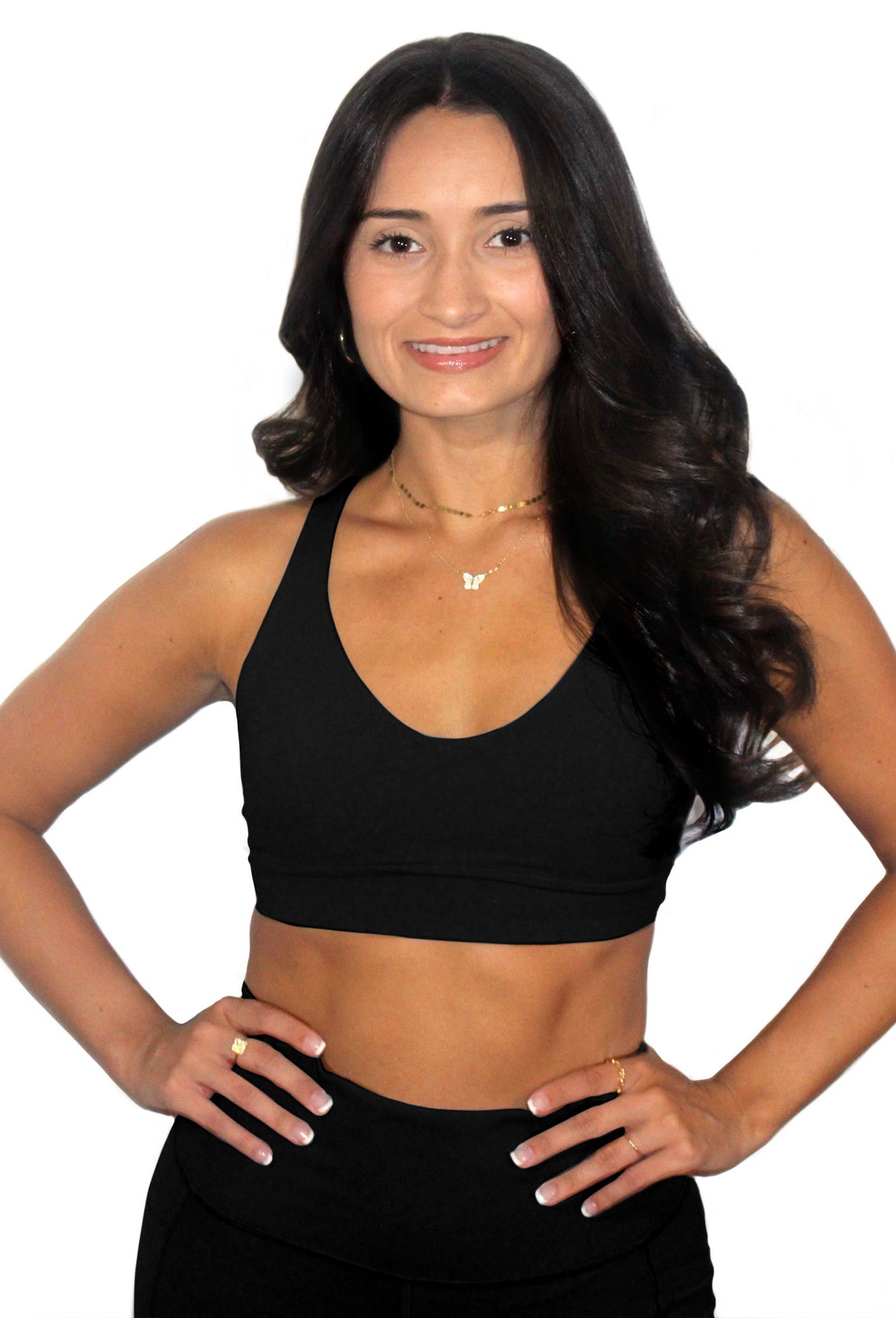 Born & raised in Hicksville (Long Island, NY)
I haven't escaped the 9-6 life just yet. I work for the world's leading Hispanic network, Univision, as an Ad Sales Planning Executive. As much as I love working for Univision, I do have a deep-rooted connection to fitness. I was a competitive gymnast for most of my life and learned a lot about body awareness & mind-to-muscle connection. I knew after my first FORM50 class this was the place for me to grow and continue to connect mind to body. After reaching out to Monica asking if she was hiring, my dream came true! A full circle moment from Form zombie client to FORM50 Coach! This is where I'm meant to be.
Who's in heavy rotation on your playlist?

Bad Bunny, J Balvin, Rauw Alejandro & many many many more reggaetoneros/as!
Who's your spirit animal?

My spirit animal is Bekah Adkins!
FORM50 has been my therapy & the place that pushes me like I used to be pushed as a gymnast. From the vibe, to the energy of the coaches and the feeling you get after class. I thought to myself, I want to give people what this place has given me. I am an outgoing people-person, I thrive off of connecting with others and I love helping them! FORM50 helps people more than they realize sometimes. I knew since I was younger, I needed to be part of something greater & I feel like FORM50 was my calling & is my greater in life.
What's your go-to place in the 'hood to hang out?

In Astoria, you can always find me at Ovelia. Their feta cubes with honey are FIRE! It also has a beautiful view of the Chip City cookie store – my favorite guilty pleasure!
What's your favorite healthy snack?

I love a good Greek yogurt with granola. That & all types of fruit. My post-workout go-to is the "thicker than a snicker" protein smoothie from Fitrition on Steinway!