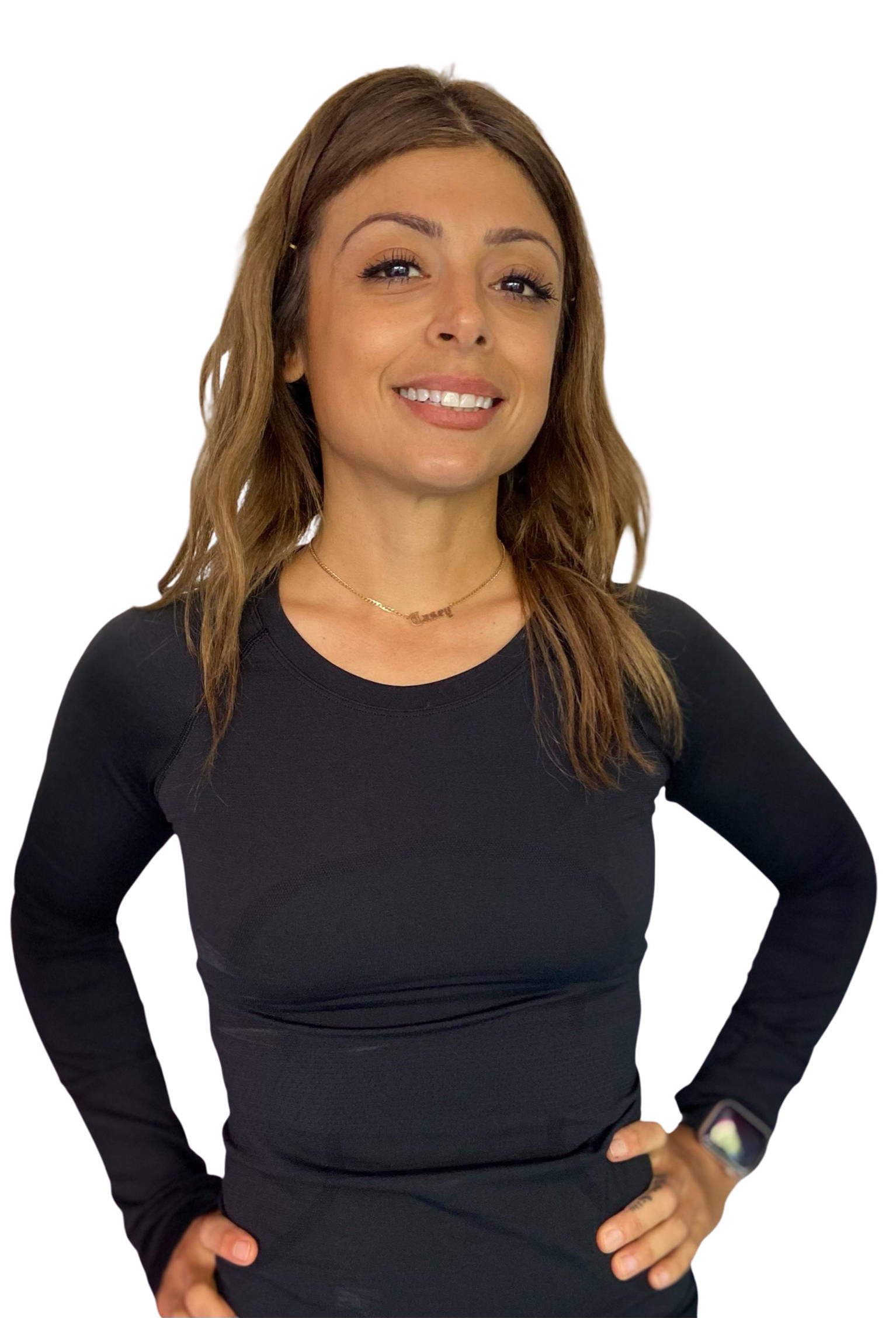 I was born and raised in Soho, New York City. After a few years living in hawaii and almost 9 years in La...Im back baby!
After living in NYC my whole life I found myself living a super unhealthy lifestyle, physically and mentally. I took a leap of faith and went to volunteer doing agriculture work/ farming in Hawaii- I was supposed to stay for 2 months and ended up staying for over two years! While I was there I replaced my unhealthy coping mechanisms with movement and nutrition. Being immersed in nature can really heal and show you all the best sides of yourself. After coming home I moved to LA on a whim (seriously i was cold..) I became certified in Yoga Barre but was still looking for more. Thats when I found the lagree method, it was the first thing that challenged me physically and mentally AND produced the results I wasn't getting with any other method. I worked my butt off and became the lead teacher of the top Lagree studio in LA (The Studio MDR) I loved every minute of my job but after covid hit I really saw how much I needed to be back home and around my family- so I made the choice to come back to where it all began. I also enrolled in the Integrative nutrition school to become certified as a holistic health coach.
Once in New York I knew there was only one studio I could ever devote myself to - FORM 50 - and the universe aligned to make it all happen.
After years of growth I feel like me and NYC are ready to be a force to be reckoned with!
Who's in heavy rotation on your playlist?

I love a little bit of everything from Saint Jhn, Kanye West and Drake when I am working out- (I love me a good remix!)To Sade, Billie Eilish and Cold War Kids when Im just chilling- But really there can be only one queen of the playlist world and thats Miss Britney Spears!
Who's your spirit animal?

Definitely a little dog. Loyal to a fault, just wants to be around people they love, protective and has zero awareness as to how small they are.
The method speaks for itself, its not only intense- its highly effective (I'm a virgo ya'll!) I've been through the ringer with some major injuries/ surgeries over the years and because of FORM I havent had to give up the intensity that I crave. I want to share that with clients who may have had similar experiences - Nothing is worse than being limited by a new or chronic injury that takes away doing the things that you love- and with FORM it doesn't have to! If that wasn't reason enough - it's the vibe. The coaches and clients create an atmosphere that brought me back to New York City in the first place- that sense of community, people having each others backs and celebrating strong AF women! The Form Fam just gets it.
What's your go-to place in the 'hood to hang out?

Im pretty new to the Astoria scene - but I always try to be outside as much as possible and I'm really digging Astoria park - I walk around listening to music or podcasts, hang with my dogs Harley and Aurora and people watch.
What's your favorite healthy snack?

As a vegan and all around healthy food nut I am really adamant about putting quality whole ingredients into my body- That's why my go to dessert is Giselle's Vegan Kitchen - I have never tasted anything so good in my life. I love their Protein Bar and Chocolate Chip Cookies! I also am obsessed with nut butter and Have 45 jars. My favorites are Groundup PDX (Hazelnut and their limited edition waffle cone) and Elizabeth Eats Good (birthday cake flavor)