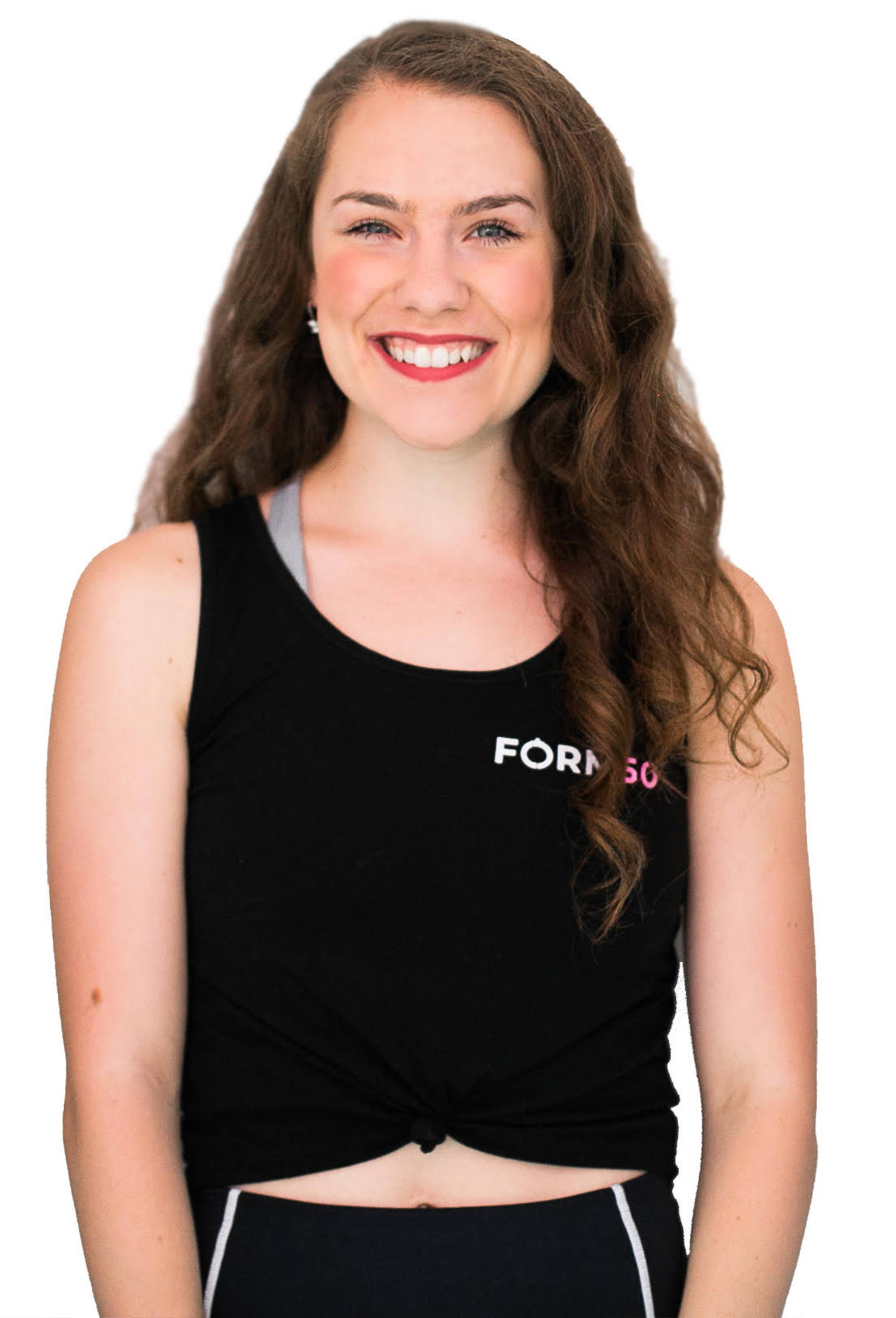 San Antonio, Texas. I moved to New York in August of 2019 and immediately fell in love with Astoria!
I have my BFA in dance and have been dancing since the age of 3. Because of dance, health and fitness have always played a huge role in my life as a way to maintain my career as a professional modern/ contemporary dancer. While obtaining my degree in dance I also got my Pilates certification as well as the FORM50, Group Fitness Academy certification.
Who's in heavy rotation on your playlist?

I'm a hugeeee Post Malone fan as well as Chance the Rapper, Frank Ocean, Lizzo, Fleetwood Mac, and of course Ariana!
Who's your spirit animal?

People have said I remind them of a golden retriever because of my kind hearted positive energy! I'm also incredibly loyal to the people in my life.
Coach Bekah and I were best friends in college and when I finally moved to NY she immediately took me to a class at FORM50 and I instantly fell in love with the atmosphere, the coaches, clients and of course the workout! I've always been incredibly passionate about inspiring people and I am thrilled that I am able to do that at FORM50, it's been a dream come true!
What's your go-to place in the 'hood to hang out?

So hard to choose from just one place!! Some favs are: Seva, Ovelia, Drunken Chicken and Tamashi Ramen for dinner!
For dessert: Ample Hills and Chip of course!!
What's your favorite healthy snack?

Peanut butter and apples! Yummm!